Published September 29, 2015
This has been a happy rest while working on excellent client projects. Being at PAX, surrounded by game makers and players alike have renewed the passion and interests we have in working with games, and game engines. It's nice to see people excited about this artform, and to see what people have been coming up with – what is on the horizon.
It's fantastic that indies and smaller studios are so heavily represented every year at PAX. More often than not, we get to talk one-on-one with these developers and talk shop a little. One of the  game
s that really caught our attention was Lucky's Tale, from the guys over at Playful Corp. (http://www.playfulcorp.com )
Never have we experienced such a great Oculus game! This gives us such excitement and hope for the future of VR games, that they would be comfortable and fluid, as this one was (man, what a sexy camera rig they had set up!!)
Another exciting thing for us now: ECO. Yep, we're getting into the modding community! (http://www.strangeloopgames.com/eco/) Walking by in the indie megabooth was exciting, and actually playing the demo gave new ideas as to what is possible with the source code (which we purchased). Can't wait to see what's possible with a little bit of tinkering.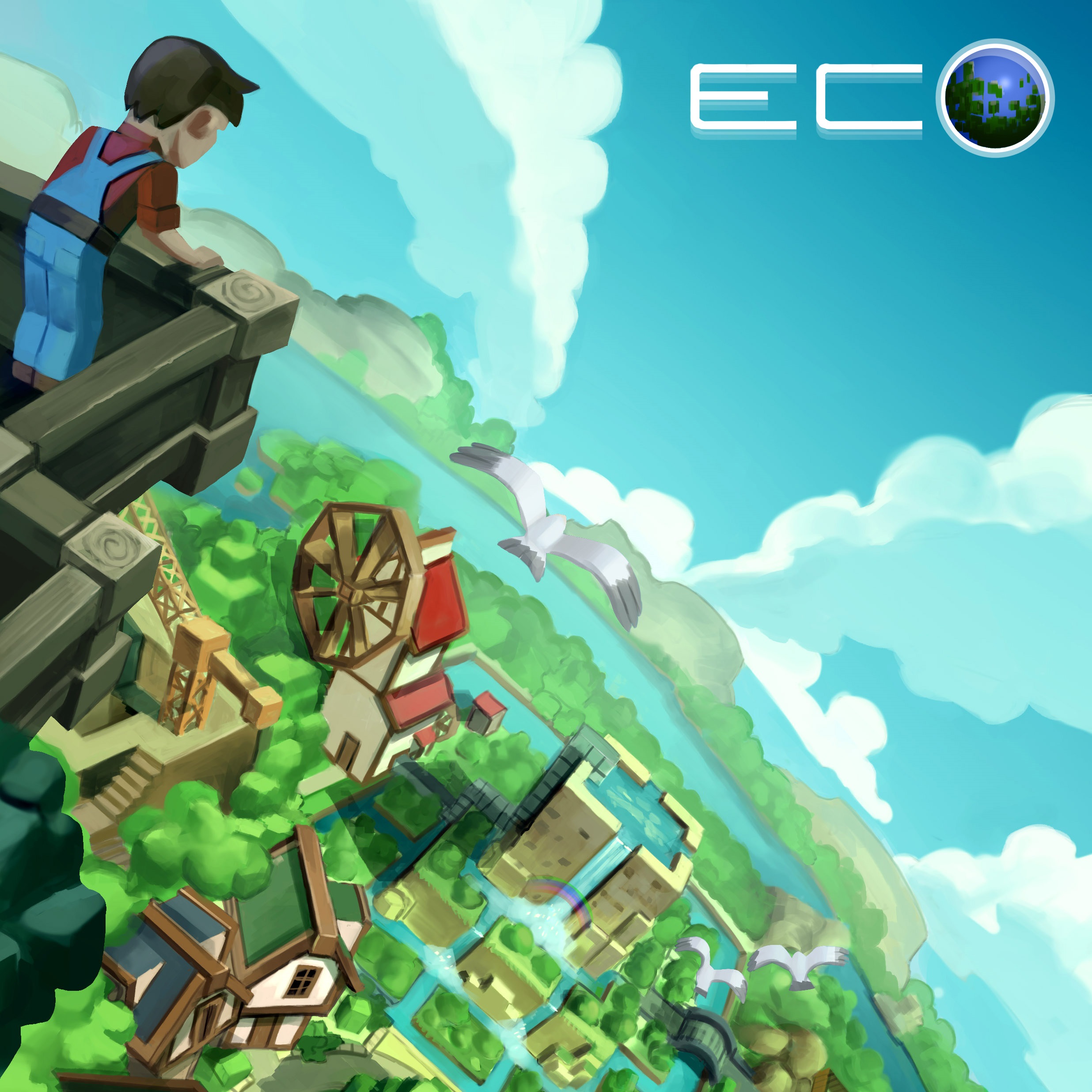 The concept of ECO is as follows: a multiplayer Minecraft-like world that is on the verge of destruction by way of meteor. Work to gather resources and progress to technologies which can protect the planet. As you progress, the world is also impacted, as the waste byproducts of your production oozes into the environment. We really love this concept, and speaks to sort of the trajectory we were going towards in the Streamfall story.
Of course, panels were also really great this year as well (with a little bit of walking across the city, to get to the different hotels and locations, no less). A culmination of different thoughts, in regards to how to better think about Streamfall the game include but limited to:
Includifying more of a larger community, and being aware of disabilities players may have (autism, age, poor vision, lack of money for a fancy computer, noise / flashing lights, depression, people with large fingers, color blindness, nonstandard keyboards, etc)

Level design (concurrent voronoi nodes not separated by paths, room creators, generating lowest level of typography, cellular automata blocks, randomization of levels in general)

How to better present Streamfall the game at future conventions, and how to create better and better demos

Start testing early and often. Keeping a mind on the fact that people tend to get cloaked in visibility when you train yourself and others to ignore them or not ask what is up with them. Remember to entreat people of all manners to test and play!
All in all, another fantastic PAX. We do plan on being at PAX South in 2016 (just as attendees again) but hope to make more connections and keep attending panel after panel so we can keep gleaning more awesome information in regards to game making.
See you then!